/
/

Diabetic Kidney Disease
Diabetic Kidney Disease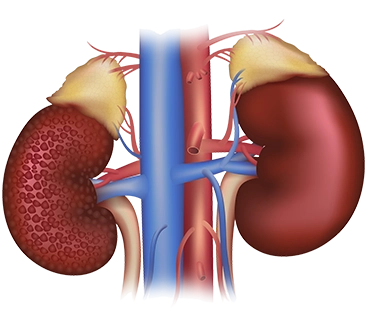 People with diabetes are highly prone to contracting diabetes mellitus. When untreated, the illnesses further progress and lead to the development of Diabetic Kidney Disease.
Diabetes and hypertension are the leading causes of renal failure, accelerating the deterioration of kidney health and leading to end-stage renal disease and dialysis. People do not experience any early signs or symptoms of Diabetic Kidney Disease. Diagnosis is the available treatment choice to determine the kidney's health and the disease progression stage.
Early detection and appropriate treatment go a long way in retarding the progression of kidney diseases. In some cases, the early sign is proteinuria, which will manifest as swelling of the legs. As the disease progresses, proteinuria increases, and renal failure sets in, leading to dialysis.
Our Kidney Specialist follows standard procedures for treating Diabetic Kidney Disease. Urine tests and blood tests are the preliminary diagnostic methods performed by our Nephrologists to determine the stage of the disease. Periodic diagnosis aids in early prevention and provides efficient Diabetic Nephropathy Treatment.
Stabilizing the blood sugar level aids in preventing and slowing down the progression of diabetic kidney diseases. It is very critical to maintain the required diabetes level at the time of diagnosis. Depending on the diagnosis result, our Nephrologists recommend a change in the combination of medications prescribed to control the sugar level to increase the efficacy of the Diabetic Kidney Disease treatment.
Our doctors provide the best Diabetes Treatment In Coimbatore to people suffering from Type 1 and Type 2 diabetes. We provide a holistic Kidney Treatment that aids people in finding a cure for their kidney disease and diabetes.
When the medication becomes ineffective, irrespective of the available non-surgical treatment choices, our Kidney Specialist in Coimbatore recommends a kidney biopsy to determine and provide treatment that aids recovery and prevents further progression.
Read More
Treatments
Meet the Doctor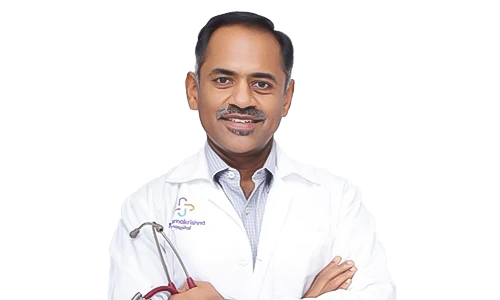 Dr. Madhu Shankar Gunasekaran
Consultant Nephrologist, Renal transplant physician and hypertension specialist